**These are in order of release**
1.
xXx: Return of Xander Cage
The xXx series has never been wildly successful, but much like the Fast and Furious series it has always been full of action and incredible over-the-top stunts. If you remember, the Fast series saw a resurgence in 2011 when Fast Five raced onto the scene. I anticipate that this film could possibly do what Fast has gone on to do. All of the ingredients are in place: Vin Diesel being his normal awesome Vin Diesel self, a multi-cultural cast that will appeal to global audiences, and crazy action filled sequences that will have viewers on their edge of their seats (see the trailer here: https://www.youtube.com/watch?v=MQEFmHsseaU).
While  January is usually the "dump month" for films, we'll find out for sure when xXx: Return of Xander Cage is released in theaters January 20, 2017.
2.
Kong: Skull Island
At this point in my life I'm interested in seeing anything starring Brie Larson. She's an amazing talent and always seem to land very intriguing roles. With that being said, any cast including her and greats John Goodman and Samuel L. Jackson is worth seeing. See the action and terror unfold here: https://www.youtube.com/watch?v=YAbI4w95cTE!
King Kong will grace the silver screen once again on March 10, 2017.
3.
Beauty and the Beast wasn't my absolute favorite Disney movie as a kid, but I do consider it a classic and I am very excited to see a live-action version. This is a beautiful story that has proven itself quite timeless as a result. The casting is great (Emma Watson as Belle and Luke Evans as Gaston are ideal choices in these roles) and I anticipate that the CGI and visuals will also be noteworthy. Watch the trailer here: https://www.youtube.com/watch?v=OvW_L8sTu5E
Beauty and the Beast will hopefully charm us all over again when it is released in theaters on March 17, 2017.
4.
Admittedly, I wasn't a Power Rangers fan growing up. I know that's surprising since I am a 90's kid through and through, but I'm making up for lost time because I must say I was very intrigued by the trailer! All of the promo material I've seen has made me think about Josh Trank's Chronicle and The 1985 classic The Breakfast Club– two films I thoroughly enjoy. To see what I mean watch the trailer here: https://www.youtube.com/watch?v=Q-C4qqsgs8w!
At any rate this film has to be better than the abysmal Fantastic Four reboot last summer. Right? Right!? Power Rangers hits theaters March 24, 2017!
5.
If this list was in order of anticipation this one would definitely be first. Anyone who knows me knows I LOVE Dominic Toretto and his crew. I never tire of seeing them in action and I'm really glad that this franchise is still around. Fast 8 is definitely taking the series in a different darker direction, but the trailer boasts some of the most intense action sequences yet. Watch it here: https://www.youtube.com/watch?v=uisBaTkQAEs.
The Fate of the Furious will be determined April 14, 2017!
6.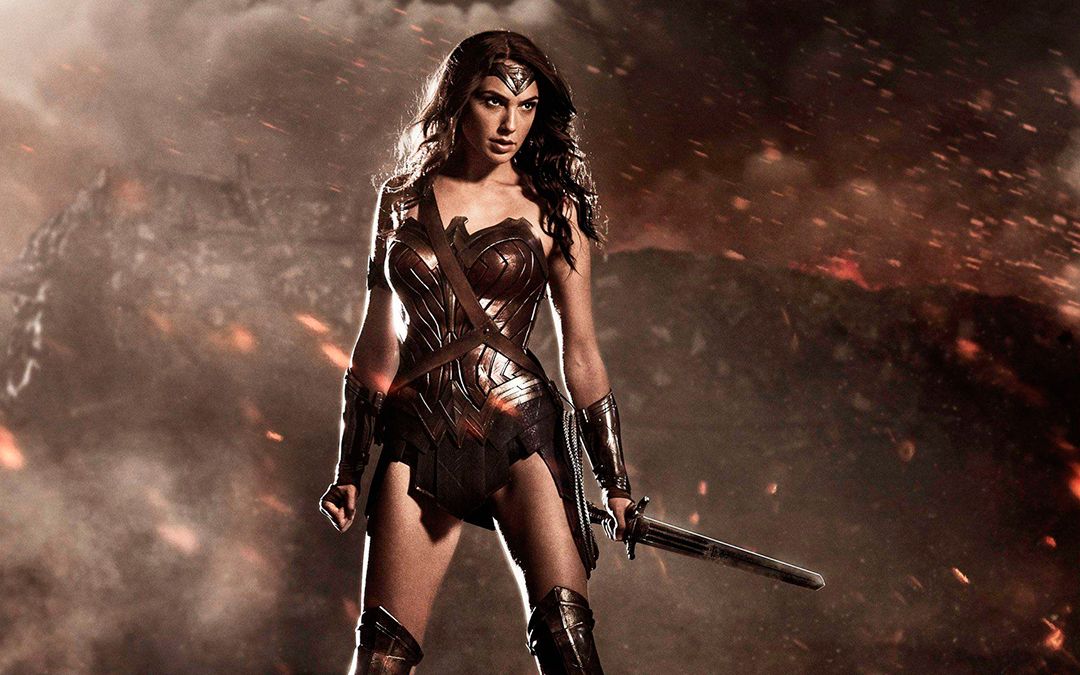 Gal Gadot has blown me away in her portrayal of this iconic character. I'm really excited for her and looking forward to what she continues to do with this role. This is one origin story that I don't think will disappoint. To see what I mean check out the trailer here: https://www.youtube.com/watch?v=1Q8fG0TtVAY
Wonder Woman's first stand alone project will finally arrive June 2, 2017!
7.
Like many moviegoers I really enjoyed Captain America: Civil War. One of the best aspects of the movie was Tom Holland's portrayal of the young web slinger, which I wrote about here in my review. With that being said I'm ready to see Holland in his first stand-alone and if the trailer is any indication we're in for a treat: https://www.youtube.com/watch?v=n9DwoQ7HWvI.
Spider-Man: Homecoming swings into theaters July 7, 2017.
Honorable Mentions:
Hidden Figures (1/6/2017)
**I will actually see this one BEFORE 2017 as it will be released in theaters as early as Christmas Day here in the States. Nationwide release is January 6, 2017.
Transformers: The Last Knight (6/23/2017)
Thor: Ragnarok (11/3/2017)
Justice League (11/17/2017)
Jumanji (12/22/2017)
I think that's everything for now, but I may update this list later as I'm sure I've missed something! Let me know in the comment section what movies YOU are anticipating seeing in 2017.