Fast and Furious (2009)
Directed by: Justin Lin, Runtime: 1 hr. 47 mins.
Starring: Vin Diesel, Paul Walker, Jordana Brewster, Michelle Rodriguez, John Ortiz, Laz Alonso, Shea Whigham, Gal Gadot, Sung Kang, Don Omar, Tego Calderon
The tagline for the movie was "New Model. Original Parts." and that couldn't have been more fitting as we get original cast members onscreen together for the first time in eight years!
Dominic Toretto (Vin Diesel) has been on the run from the law for the past five years. When tragedy unexpectedly strickes back home, he returns and vows to find the persons responsible. Similarly, Brian O'Conner (Paul Walker) is after the same individuals as a detective with the LAPD. The two of them team up to exact their own form of justice, but this time around the stakes are higher than they have ever been before.
The first ten minutes of Fast & Furious is PURE action. We are quickly reminded what this series is best at and that's providing over the top stunts that leave moviegoers clinging to their seats. From the opening scene when Dom narrowly escapes a flaming truck to the end of the film when he races across the Mexican border- there is no shortage of excitement.
Fast & Furious actually provides a lot of suspenseful/tense moments. There is the scene where Brian and Dom race through Los Angeles in an attempt to win a spot on the racing team of a notorious drug trafficker named Braga. He is the key to finding out what happened to Letty and Dom is determined to find the answers he's after.
The whole movie is really about getting justice for Letty and making sure her killer doesn't walk away unscathed. This is Dom's sole mission and we see that he is a different person once she's gone. He is far more aggressive and less controlled, which is of course a dangerous place to be.
The reunion between Dom and Brian (and even Mia and Brian) is one of the biggest highlights of this movie for me. There is such a deep history between them and even though mistakes were made in the past, primarily by Brian, this has been a long time coming! They are the core of the family and in order for all of the other movies to work, we needed to see them forgive one another and move forward.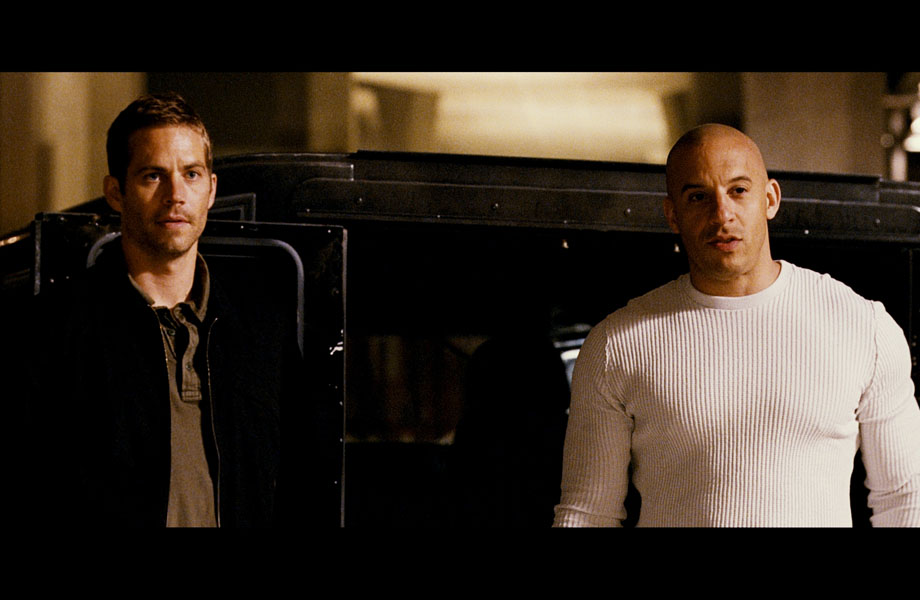 Fast & Furious is a fun and exhilarating ride and up to this point was the darkest movie in the saga. After seeing the trailer for The Fate of the Furious, I can't help but wonder if I'll still describe this one as such (probably not).
To hear my thoughts on the short film that precedes this movie called Los Bandoleros, click here to visit my YouTube channel. 
Catch up on previous posts from #FASTFRIDAYS:
The Fast and the Furious (2001)
The Fast and the Furious: Tokyo Drift (2006)